gatekeeper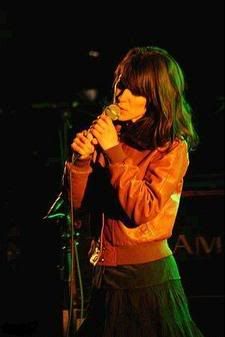 from blogigo.de
So if you're not stuck on some freeway out of town at the end of the week-as a lot of people will no doubt be-you most certainly will be at the
Harbourfront
friday evening for their Canada Day festivities which include the above-pictured
Feist
, and label-mates
Apostle of Hustle
play on the free bank-named amphitheatre stage.
Spooky Reuben
beats the curfew in the Brigantine Room right afterwards.
This one is frankly a bit of a no-brainer, as I remember the
Rheos
show there last Canada was just a really great time, especially with the
Festival of Fire
visible from the performance area, why would you want to go anywhere else?
A of H is on at 8pm and Madam Feist hits the stage at 9:30.